Ridgeline Homes is proudly owned by Te Awamutu natives Paul Diack and Matthew Fookes. Starting with Ridgeline as apprentices, both Paul And Matthew bring a wealth of knowledge and experience to your project.
They take great pride in working for their neighbours…. for today…. for tomorrow.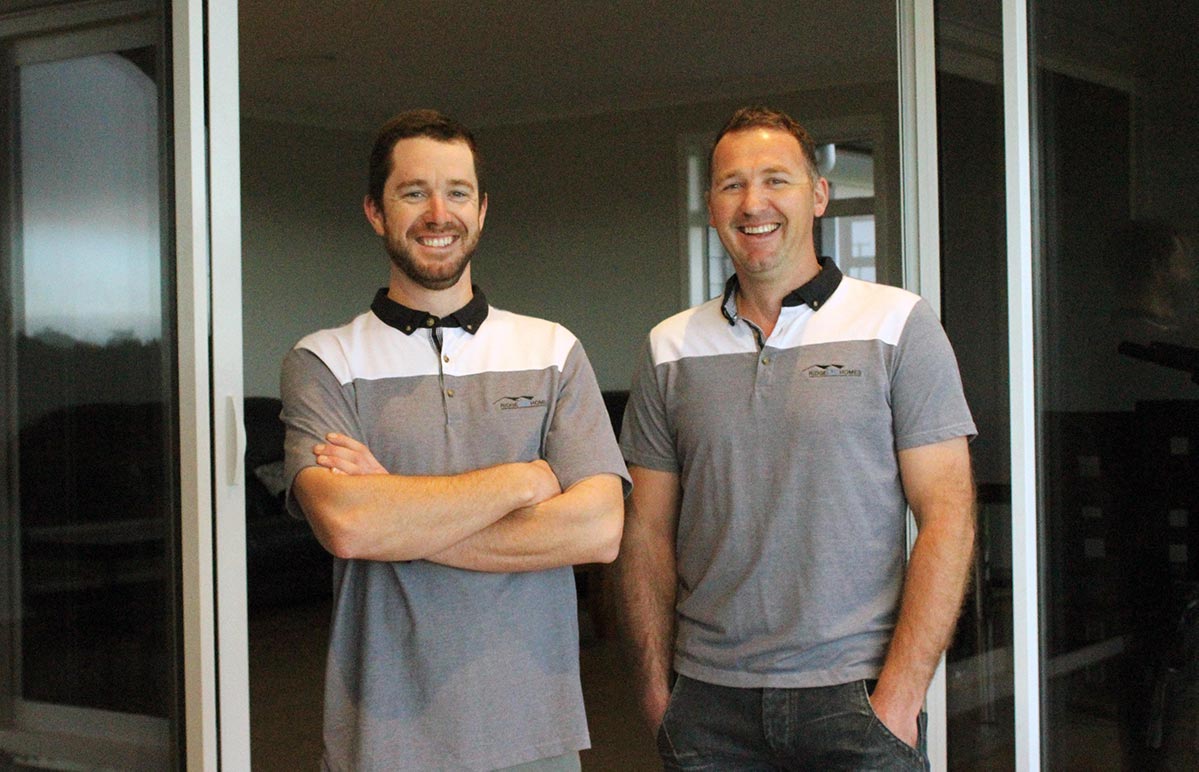 Description: Matthew Fookes (left), and Paul Diack (right).